Open for Business – The NEW Lotus Dermatology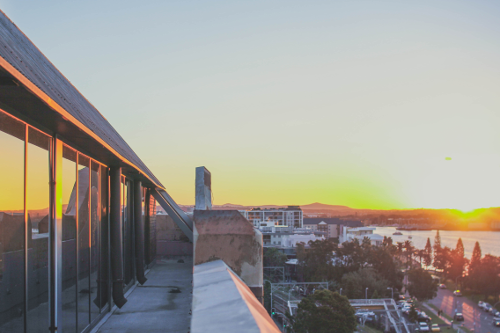 A HUGE thank you is in order to all the patients, supporters, service providers and organisations who worked with us through the last few weeks to help finish off the move, storms and all. Your patience and understanding has made it possible for the team to push through and continue working to catch up to where it all left off.
After a big couple of years, LOTUS DERMATOLOGY is now open and living, breathing and fine-tuning its brand new systems in Newcastle. From locating the space and then designing, constructing, re branding to finally moving, it has been a busy period for the team.
They said goodbye to a 20 year old and faithful Lake Macquarie Dermatology out at Toronto during the raging storms and are now excited for what lies ahead in town.
With a view of the working Newcastle Harbour and a design made especially to enhance the visitor's experience, the team and our specialists are excited to welcome you all to the new clinic.
When you're visiting, be sure to make time to stop and check out one of the many cafes, restaurants, galleries, bars, shops and beaches that the Newcastle CBD and surrounding area has to offer.
The Lotus Team
xx